CTS fundraisers take it up a gear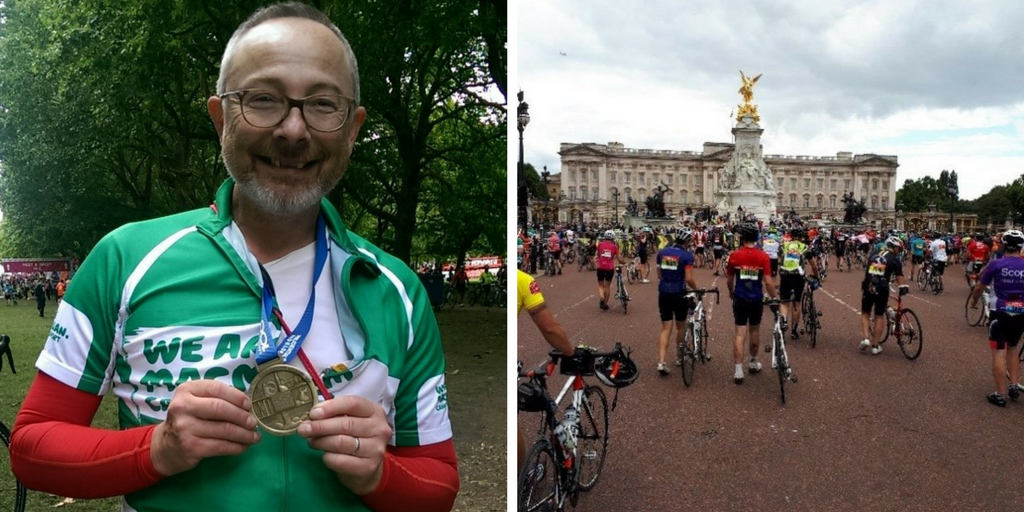 The CTS team is always focused on top performance on the road, even outside work – and on only two wheels…
On Sunday 30th July, CTS staff members Andrew and Bob took part in RideLondon 2017; a huge annual cycling event in the capital. The ride is at the centre of a weekend of cycling events across London also including BMX and handcycle events, and elite men's and women's road races.
RideLondon started as a legacy event of the London 2012 Olympics and this year more than 70,000 people of all ages pedalled along the 100 mile route in central London. Entry is limited and is usually by ballot only unless the applicant commits to £600 of fundraising for the Macmillan Cancer Support charity. Andrew generously donated all his winnings from an internal CTS competition which put him well on the way to securing his £1000 target.
Andrew has been cycling for four years and he's completed two 75 mile events in the last two months, so he was more than ready for RideLondon. He completed the event in 5hrs, 46 mins, 27 seconds.
"Fundraising is hugely important to Macmillan. Without people doing events like RideLondon, running marathons, climbing mountains, and donating in all the other ways we can, Macmillan wouldn't exist," Andrew says.
"RideLondon was an unbeatable experience in aid of this extremely worthwhile cause and it was such an honour to take part. Leith Hill was the hardest bit but I was determined to complete the route in under 6 hours and I would do it all again!"
Well done, guys!