CTS passes Achilles UVDB audit with impressive score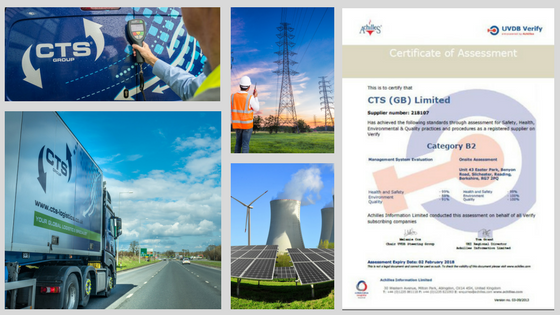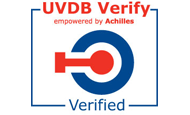 CTS has been registered on the Achilles UVDB (Utilities Vendor Data Base) for one year now and we've just passed our first audit with flying colours.
Achilles is a leading provider of supplier risk management services; delivering managed supplier pre-qualification programmes, carrying out industry audits, mitigating risks, cleansing supplier data and providing reports and analysis.
They're a pivotal organisation at the centre of the utilities industry working together to drive continuous improvement and offering business intelligence and confidence to both buyers and suppliers.
Being part of the Achilles UVDB gives large utilities companies and supporting businesses additional confidence in CTS. We're a fully registered supplier on UVDB for the following products and services:
2.6.42 Logistical Services
2.7.5 Removal/Relocation Services
2.8.5 Courier Services
2.8.6 Transportation Services
2.8.38 Transport of Radioactive Waste
3.54.11 Cargo Securing & Protection & Handling Products
4.7.9 Radioactive Waste Management Services
Our Achilles audit was held over two days in January and included an in-depth and rigorous examination of all CTS health, safety, environmental and quality policies, procedures and processes to check compliance to legislation and customer requirements. The auditor also went out into the business to interview staff and confirm that these policies, procedures and processes were being correctly implemented.
We passed the audit with an improved score, notably in our environmental management processes; reflecting how we have reviewed legislation and introduced new policies and procedures that address the environmental impact of our work as a global logistics provider.