CTS celebrates 20 years of global logistics excellence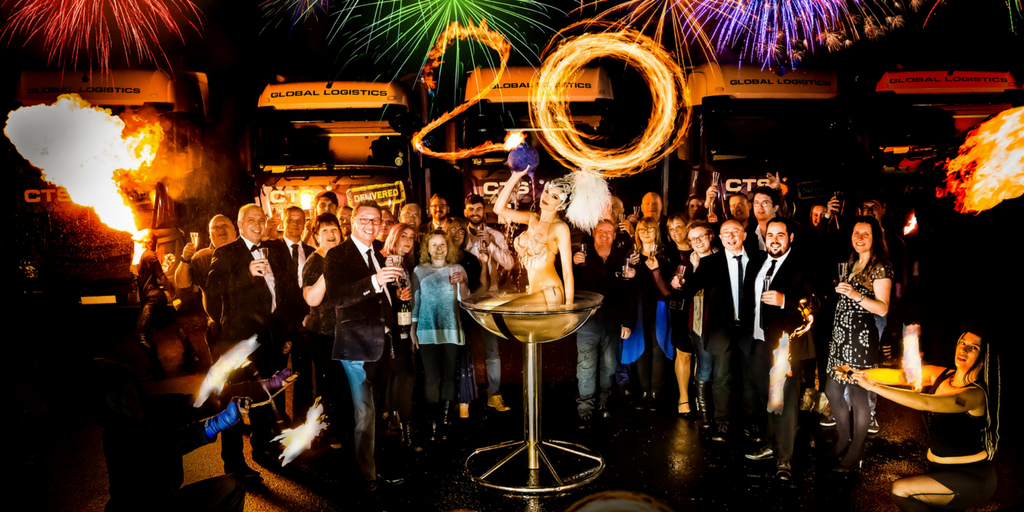 What were you doing in 1997? Mercury One2One had just launched their first pay-as-you-go mobile; the smartphone but a figment of our imagination. The world had just heard about a great new book, Harry Potter and the Philosopher's Stone, and the UK won the Eurovision Song Contest. A loaf of bread was 51p, and petrol was only about 62p a litre.
1997 was a monumental year for us because it was the year CTS Logistics was born, so this month we're celebrating 20 years of global logistics excellence. Let's take a look back at the history of our business and the key events that have led us to where we are today…
Dangerous, Delicate and Difficult – A reputation built on security, safety, compliance and trust.
Leaders in the Defence sector, along with the Government and the Military, have always trusted CTS Group to deliver goods of high consequence, business critical and a security sensitive nature.
Our credentials grew in 2004, when we achieved ISO 9001 Accredited (Quality) and two years later we became appointed goods carrier for visiting forces. In 2008, our roster of prestigious clients expanded further as we were selected as preferred supplier to a number of Government departments.
Expanding into new areas – storage, global forwarding & site logistics
CTS added Government Approved High Security Storage facilities to our portfolio in 2008 too, and we're still known for our specialist storage capabilities; the ideal complement to our specialised transport services.
Fast-forward a few years to 2012, and CTS' Global Forwarding division was established; another string to our bow. We also gained Approved CAA Regulated Agent status, allowing us to screen air cargo as part of our service. Our knowledge of procedures and protocols always remains up-to-date and our expertise in freight forwarding, including for the most challenging of consignments only gets stronger with every passing year.
2013 saw CTS branch out into Onsite Logistics & Facilities Management Services. As a specialised supply chain logistics company we have the capabilities and credentials to take care of the entire logistical supply chain on the behalf of an organisation, creating huge time and cost savings for our customers.  In 2017 so far, we have scheduled and managed over 20,000 deliveries direct to client's sites.
2017: No signs of slowing down
Our anniversary year has been made even more memorable by another level of development. In 2017, CTS has achieved UN Class 7 Class B Cat III carrier approval from the Office for Nuclear Regulation (ONR) for the transport of Civil Nuclear material, making us one of only 4 UK logistics companies in the whole of the UK with this accreditation.
We were also awarded a place on the RM3798 Courier Services Framework; a collaborative public-sector agreement established by YPO and Crown Commercial Service (CCS), a public-sector organisation that acts on behalf of the Crown to drive savings for the taxpayer and improve the quality of commercial and procurement activity. What's more, CTS has also become fully accredited and audited on the Achilles Utility database, and Cyber Security Plus certified.
The huge achievements of the past 20 years only fuel us to keep getting bigger and better. We're attracting new talent in to our Driver Academy, regularly adding to and augmenting our specialist fleet of vehicles, and investing in ongoing training and accreditation across the board; constantly evolving to meet the ever-shifting challenges of the specialist logistics market in today's world.