Earn as you learn Driver Academy delivers a solution to the national HGV driver shortage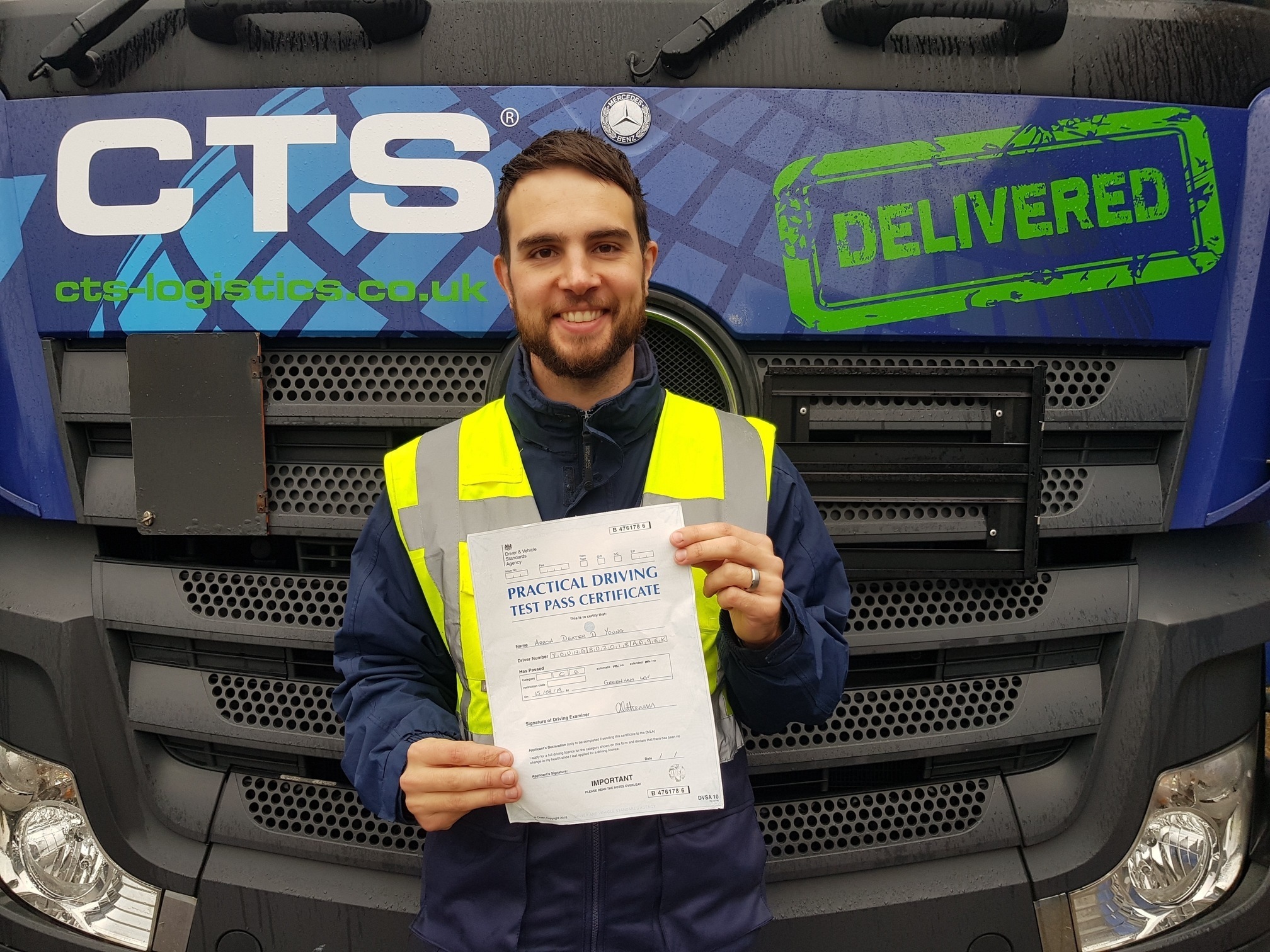 CTS Logistics' Driver Academy is offering young people a career while tackling the national shortage of lorry drivers affecting the UK.
A solution to a growing problem for the transport industry
The average age of an HGV driver in the UK is 57 with many expected to retire over the next five years, leaving a shortfall of more than 55,000, according to the Road Haulage Association (RHA).
CTS' initiative helps to develop a style of driver suited to the specialist cargo the firm delivers across the UK and Europe.
The cost of HGV training and gaining a licence is between £4,000 and £5,000 (this includes internal and external training costs), but CTS takes on entry-level candidates each year and trains them from scratch.
Trainees can become a Class 1 HGV driver in just 18 months with a mixture of classroom-based theory and on the job driving experience.
Don't just take our word for it
Arron Young has first-hand experience of our Driver Academy after joining the CTS scheme more than two years ago.
The 31-year-old was able to make the step-up from van driving with the financial assistance offered by the earn-as-you-learn scheme.
While on the scheme Arron trained for his Class 2 and Class 1 licences, and has travelled to France, Germany, Austria and Sardinia.
Arron said:
"I think this is a good opportunity for anyone looking for a career in HGV driving. There is always going to be work out there for lorry drivers.

"CTS stuck with me through my training and from a financial perspective I am a lot better off."
Why train to be an HGV driver with CTS?
Our standards are high, and our new recruits must meet the criteria for the job and go through UK Government security vetting procedures.
Nick Collins, CTS founder and Managing Director, said:
"Our 'grow your own' initiative helps to train HGV drivers to the highest standard, so they are suitable for the specialist work which CTS undertakes.

"The logistics industry is coming under more pressure as driver numbers fall. Our academy is committed to bringing younger drivers into the profession."
Once fully qualified, our academy drivers can earn up to £38.5k per annum, plus subsistence on top.
Apply for our Driver Academy.
Find out more about learning to be an HGV driver through our Driver Academy.