Kicking off another year of supporting the local community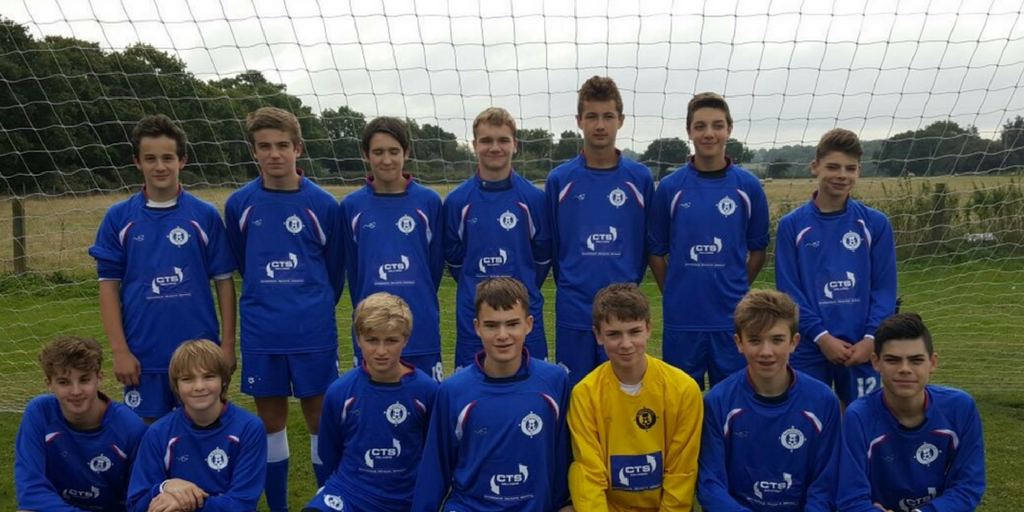 We may be a global logistics provider but we firmly believe in fostering our core values of adaptability, excellence, integrity and strategic focus throughout the local community in which many of our staff live and work. Last year, CTS achieved our target of raising over £2020 for charity in our 20th anniversary year as well as providing corporate sponsorship for local groups such as Burghfield U16s Football Club.
Sports are a brilliant way to teach, practice and embody these values and it's with that in mind that we kick off another season of sponsorship for Burghfield U16s. We're hopeful for a season as strong as the last, where they came top of the league.
So, how have the matches been going?
After warming up with a strong game against Windsor earlier this year, the lads have also recently played South Reading, Spencers Wood and Barton Rovers. Coach Adam Green describes how the season began:
"We were handed a tough starting position for the new year playing top of the league, but also given the kind of fixture that would allow us to open the year with a real statement; to put our marker down on this league as a team that others should worry about playing.
"Despite getting off to a challenging start in the match against South Reading, after a half time talk the boys went out and showed some fight which was really positive. Sadly, they lost 6-1 but it can be the losses that shape talented players as much as wins – so that's the silver lining. It's very easy to get motivated for games when you're winning but a greater test of resilience to overcome a bad match."
Coming back stronger
The team subsequently spent additional time training and played a stronger game against Spencers Wood. Adam Green comments:
"In the first half we were pretty much in the lead, but Spencers Wood were allowed back into the game at a very critical moment in the second half which scuppered our plans! However, it forced our team to become more clinical in that final third; making the right decisions at the killer moments. All the boys remained composed and got their grip back on the game. The reward was a super third goal which totally took the wind out of the opposition's sails.
"Following this return to form, the team recently played Barton Rovers. Building their momentum, they set about the game with real purpose and showed us the best first half performance we have witnessed this season, dominating possession with some free-flowing football, interspersed with dogged determination not to be outmuscled or outplayed in the centre of the park.  Their passing was crisp; operating as a real unit and creating plenty of opportunities to frustrate the opposition."
With continued deadlock and the clock ticking down, the game became stretched but ended in another victory for the boys! Burghfield U16s will now move on to a cup semi-final next month. They face stiff competition from Purley Jubilee but we have no doubt that the boys have to skills to complete this road to the final. As we've seen before, this is a squad that's more than capable of challenging any team in this league.
Good luck!