What it takes to transport the most dangerous, delicate, and difficult cargo around the globe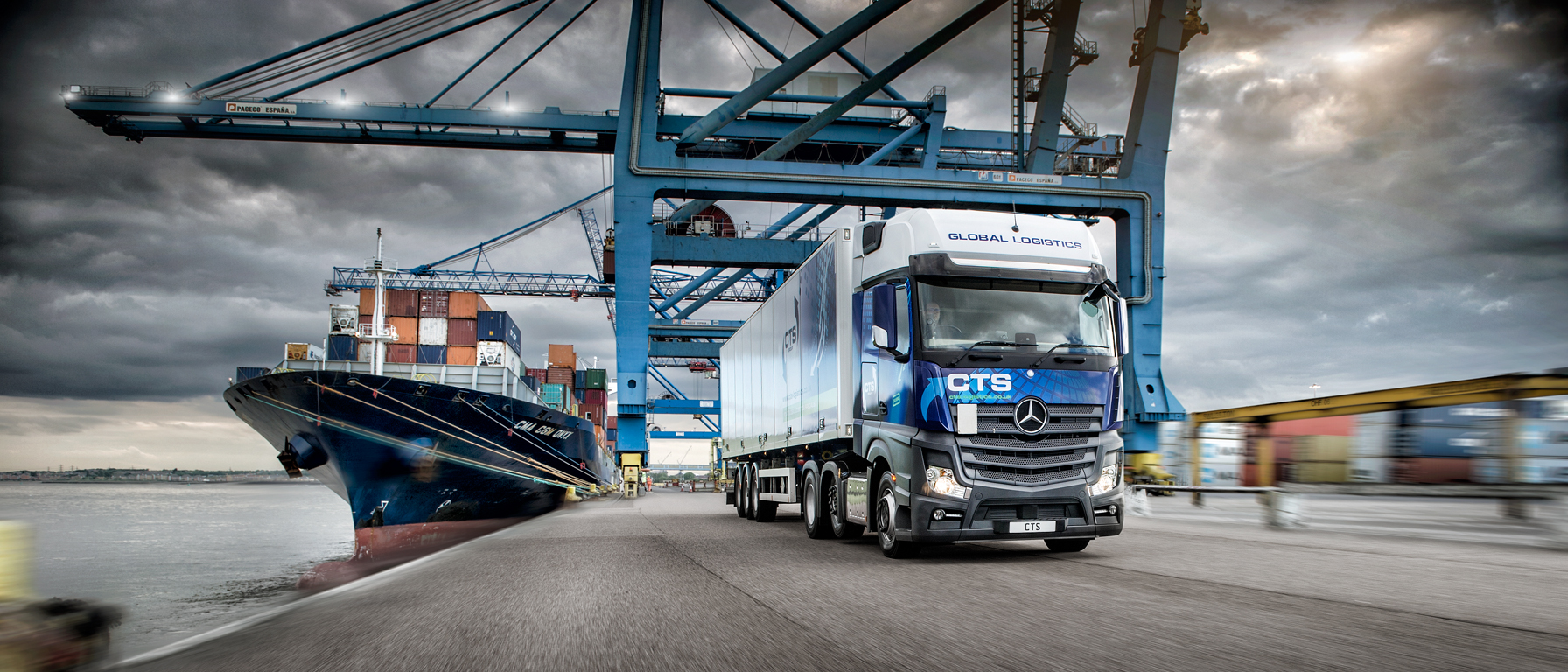 Specialist logistics services are more in demand than ever. The COVID-19 pandemic has brought major challenges to both the public and commercial sector – and key UK infrastructure must find a way to keep going.
Mission critical operations are part of CTS' DNA.  For example, the transport of Class 6.2 medical samples, which must be expediated so that doctors and nurses can provide appropriate care. Highly sensitive legal documents of all kinds need to be transferred and signed off. Nuclear decommissioning projects have to continue.
We are always ready to deal with specialist logistics in the age of the pandemic and beyond because the transportation of dangerous, delicate, and difficult consignments within specific timeframes – to and from challenging environments – is what we do every day.  We've been doing it for over 20 years.
In this 3-part blog series, we'll walk you through what it takes to transport the most hazardous and sensitive cargo across the UK, Europe and around the globe:
Part 1. People – discover how we select, train, develop, and manage the highly qualified experts you can trust.
Part 2. Processes – get insight into the rigorously safe, secure, and compliant processes we're renowned and certified for.
Part 3. Provisioning – learn more about how our fleet of state-of-the-art vehicles and smart logistics technologies support every journey we make.   
---
The extraordinary people behind our top-class specialised supply chain logistics service
With over 20 years' experience in specialist logistics, CTS is the choice of government departments, the defence, civil nuclear, aerospace, and medical industries, as well as large commercial organisations, and carries freight by road, air, and sea – worldwide.
We're proud to be renowned for our expertise and capabilities in the global transit of dangerous goods ADR UN Classes 1-9, including UN Class 7 nuclear and radioactive materials, security sensitive PMA, and Section 5 prohibited weapons
No weak links in the chain
When you transport dangerous, delicate, and difficult consignments like these, there is no room for error. There can be no weak link in the chain, ever. Our high reputation has been won – and is retained – on the strength of our people and the continuous highest standards they demonstrate.
Attracting and nurturing talent and expertise of such a unique calibre is a sophisticated operation. CTS's founding values – integrity, excellence, adaptability, and strategic focus – are critical traits we hire on, as they're the common thread that runs throughout every aspect of the sensitive work we do.
People with integrity
We're only ever as good as the people we recruit and the wider networks we co-operate with. So, how do we find people we can trust to transport dangerous, delicate, and difficult cargo around the world?
Meticulous recruitment
CTS remains a dynamic player in specialist logistics by recruiting the 'best in field' candidates across all levels of the business.
An exemplary track record, the right skills and experience count for so much but it's also essential that we hire people with attitudes and behaviours that complement the refined ecosystem of our values. One way we do this is to build psychometric testing into our 3-stage recruitment process. We want to find the talent that will not just support our offering but elevate it.
Driver Academy
When it comes to finding the right people to become CTS drivers, we have our own Driver Academy. This 'grow your own' initiative, helping to train HGV drivers to the highest standard, so they are suitable for the specialist work that CTS undertakes. Our dedicated fleet of purpose-built, satellite-tracked vehicles are always driven by our own ADR-qualified and security-cleared drivers. Standards are high, and our new recruits must meet the criteria for the job and go through UK Government security vetting procedures.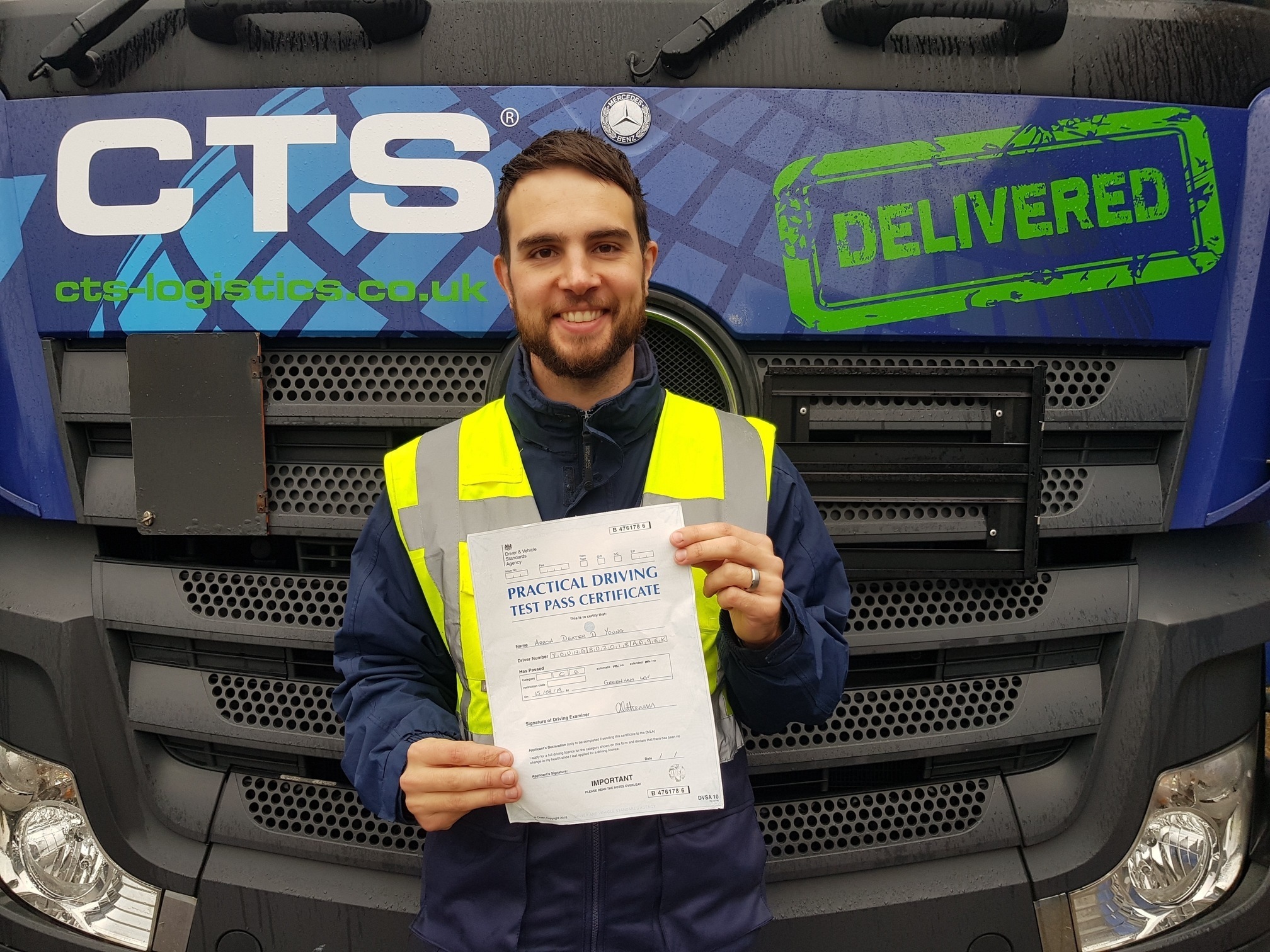 Entry-level candidates are taken on each year and trained from scratch with a mixture of classroom-based theory and on the job driving experience, until they become Class 1/Class 2 HGV drivers. The scheme offers people a career while tackling the national shortage of lorry drivers affecting the UK (a shortfall of more than 55,000 is expected in the next 5 years, according to the Road Haulage Association).
Third-party suppliers
We don't take any shortcuts when it comes to vetting the integrity of our third-party suppliers either. Rigorous audit and evaluation protocols are followed with everyone CTS works with, but it's also about trust and experience. The strong relationships we have with a large network of the best air carriers and quality contacts within the ocean and port industry has been built with care over 20 years of operating in this space.
Developing excellence in people
Excellence is fundamental to our success because the high consequence nature of our shipments means we must get it right the first time, every time. That's why we give our all to ensure continuous growth and improvement of our people.
To bring this to life, we've created 'Performance for Growth' – a central programme that aligns every single person in the business to the things they need to do to ensure personal and professional progression. This is our way of maintaining the incredibly high standards our clients expect and our consignments demand.
We recognise how individual performance ripples out to create a rising wave of success for us and our clients. From secure warehousing, to operations, to HR, to drivers; our staff are empowered to strive for excellence in every task they undertake. Each member of staff at CTS has objectives that are aligned with company KPIs and are strongly supported with coaching, mentoring, training and CPD to help them not just perform but evolve.
Thriving talent
Global Operations Co-ordinator Chris Guess joined CTS in 2018, to look after the full life cycle of the movement of goods from collection to final delivery. This varied role requires him to oversee multiple priorities; liaising with customers and worldwide partners to process all aspects of air and sea freight shipments, primarily exports.
A role like this requires ingenuity and tenacity, which also happen to be two major leadership characteristics. Identifying these qualities in Chris means we have had no hesitation in developing him for the future role of Global Operations Manager. Through a blend of skills-based training and management coaching, we are preparing him to step confidently into a managerial position.
Chris comments:
From the very beginning, CTS has provided me with the support and guidance I need to reach my potential. During this time, I have taken the opportunity to attend courses accredited by BIFA (Export/Import Customs Procedures) and IATA (Handling of Dangerous Goods Class 1 – Class 9), whilst also being mentored by highly experienced colleagues. No project is the same, and each day brings a new challenge. A positive and proactive work ethic is commended at CTS and has been key to my development."
We know we can only expect excellence from our teams if we invest time and resource in them as a company. Great pride is taken in hiring and developing true subject matter experts. That care and effort comes back tenfold in the benefits it allows us to offer our customers.
Informed and certified
A further crucial element to our people strategy is making sure every person in the business is up to date with the very latest thinking and legislative directives; helping guide our clients through these as needed and ensuring 100% compliance every time. To make this happen we are affiliated with numerous professional bodies across many business disciplines ranging from security (DISA), road (FTA, RHA), freight forwarding (BIFA, FIATA, IATA, CAA), and HR (CIPD).
Our teams stay informed with the latest changes in ADR UN Classes 1-9, IATA and IMDG legislation as well as country, regional, and site-specific regulations, so that every consignment we transport is delivered compliantly and in accordance with current rules.
Adaptable people
There's no 'typical day' in the life of the CTS team. One moment we could be tracking a convoy of 44-ton trucks carrying UN Class 1 explosives through multiple countries in Europe, the next it could be a temperature-controlled overnight van movement of UN Class 6.2 going between a medical clinic and a lab, or an ISO container of UN Class 7 nuclear material travelling between highly secure sites.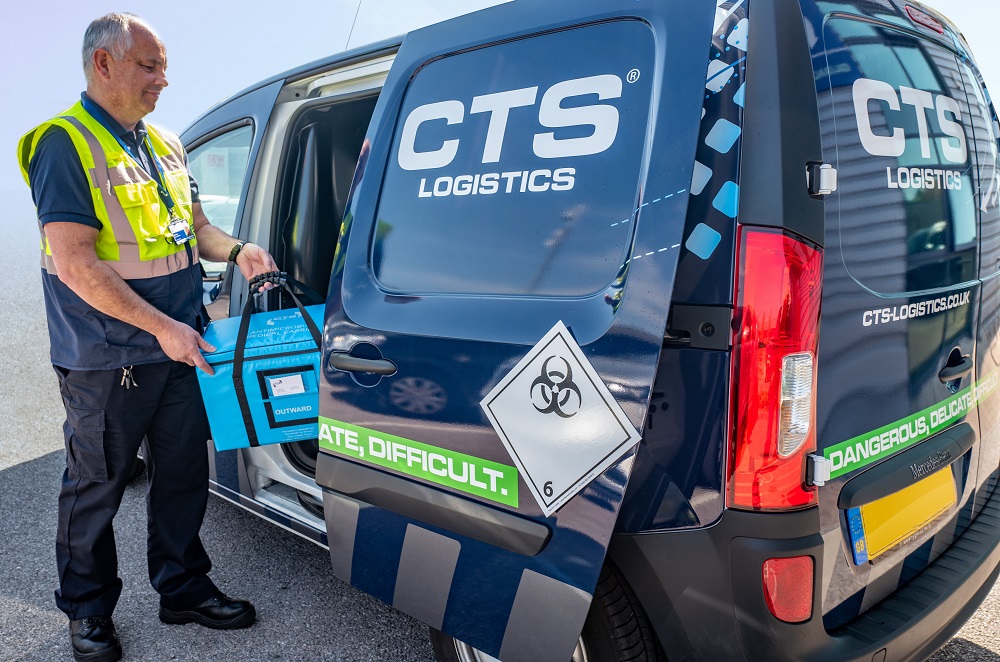 Adaptability is intrinsic to the job. Minute-by-minute responsiveness across multiple changing environments must be woven into everything we do – we can't skip a beat. What's our superpower? Collaboration.
A culture of open and regular dialogue is hardwired into the business
We have a daily operational run down at 9am each morning, followed up with another pulse check at 1pm, and again at 4pm.
These meetings are a mandated requirement every day, involving all departments, and they're crucial to help us identify real-time needs, concerns, and challenges on an evolving basis. They have never been more important than right now, as situations can change frequently in response to the pandemic. However, there has always been a strong element of unpredictability across the global territories we ship to and from, which is why we exemplify such preparedness.
Vitally, these meetings facilitate proactive intervention, which keeps our operations slick and robust. A potential problem will be intercepted with prevention as a solution. We are always one step ahead of the issue. A constant flow of latest knowledge and experience across teams is the added benefit of this approach and further strengthens our offering.
In-house Dangerous Goods Safety Adviser and Security Manager
Often, being adaptive means we must act fast. One aspect of our business that enables us to do so is the fact that we have our own onsite Dangerous Goods Safety Officer (DGSA).
Businesses whose activities include the transport of significant quantities of dangerous goods by road, rail, or inland waterway (or the related loading or unloading of such goods) have a regulatory requirement to appoint a Dangerous Goods Safety Adviser (DGSA). The in-house DGSA at CTS, working with two external consultant DGSAs, makes sure safety and security are never, ever compromised.
Keeping this expertise in-house allows CTS to be even more reactive in meeting urgent customer needs. Our DGSA is supported by Trained Radiation Protection Supervisors and an external Radiation Protection Advisor where required (Class 7).
We also have an internal dedicated Security Manager, who works closely with our compliance team to safeguard our operations and movements.
Strategically focused people
A crystal-clear sense of direction is what keeps driving CTS forward. The roadmap for the high standard of service that we provide is our KPIs. Communication is vital to our success and we monitor these KPIs with regular meetings throughout each day, week, month, and year.
Annual goal setting
We know better than anyone that every successful journey starts with a plan, so CTS' senior leadership team has annual offsite away days to build an agile 5-year business strategy. Flexibility is necessary as landscapes alter and shift with time and circumstance.
Monthly deep dives
Tactical management meetings are held monthly to re-evaluate KPIs on an ongoing basis. We'll do 'deep dives' into specific areas such as financial security, or quality management. Being able to offer the safest, most secure and absolutely compliant specialist logistics service means knowing when to stand back and be strategic but also knowing when to take a magnifying glass to certain aspects of the business so that we can perfect them.
Weekly management meeting
Cascading our longer-term objectives further still into the day-to-day reality of life as a specialist logistics provider, we hold weekly management meetings with both a retrospective view and an eye on the horizon.
Daily pulse checks
As we've highlighted, evaluation of our performance happens by the hour, enabling us to detect any issues; ensuring the "zero fails approach" that is crucial when transporting dangerous, delicate and difficult goods.
Leadership coaching and employee engagement
As well as the drumbeat of these meetings, every member of our senior management team is mentored and coached to help them demonstrate excellent leadership as the business navigates changing terrains with KPIs as our compass. Our annual Employee Engagement Questionnaire lets us know if we're on the right track with staff.
Integrity, excellence, adaptability and strategic focus – these values underpin a living, breathing culture that is demonstrated by all our people. Highly skilled managers and dedicated teams are working together right now to deliver the highest calibre of secure logistics solutions, achieving mission critical operations today and every day.
Next up: Our processes…
Now that you've learned about the people at the heart of our operation, look out for our forthcoming blog about the stringent processes we have in place to ensure the safety, security, and compliance of every dangerous, delicate and difficult item we transport, every time.
Our teams are ready to achieve your specialist supply chain logistics requirements – just call
+44 (0)118 970 0179 today or email [email protected]