7.5T Bulk Security Driver
Silchester, Nr. Reading and surrounding area
Hours: 07:15-16:30 (1 hr lunch break unpaid) over a 9 day fortnight
We're looking for an adaptable and flexible individual to join our onsite logistics team. You will be securely loading, transport & delivering freight including DG and security sensitive items to client's sites in accordance with our Customer's contract and Company's Security Plan adhering to strict daily schedules.
Main Duties and Responsibilities include: 
Daily DfT vehicle defect checks (via PDAs) and completion of check sheets
Daily MHE and equipment checks
Familiarisation/preparation/planning of routes to scheduled collection and delivery sites as determined by the Road Transport Operations department's route plans/movement plans.
Application of Security Sensitive assets movement regulations and Customer Specific instructions for example delivery to named person only and necessary escalation if named person not available.
Adherence to government regulations/legislations (including Working Time Directive and Drivers Hours) with regards to road users.
Safe and secure vehicle operation (single manned and double manned runs)
Loading, unloading and securing of freight on vehicle
Palletising and packing of freight
Conducting site surveys and reporting back to Onsite Logistics Manager/Supervisor to assist in movement/project planning
Carrying out basic 'plug & play' on IT moves.
Maintaining the security of vehicle and loads at all times in line with the document 'Duties of a CTS Security Driver'.
Paperwork collation, POD usage and goods verification on collection and delivery
Escalation of any discrepancies in goods/paperwork to Road Transport team for further instructions
Escalation of any security breaches/breakdowns/emergencies in line with client and CTS procedures
Reporting all incidents/accidents/non-conformances to the Road Transport team immediately they occur and on return to base, via the completion of incident report form.
Maintaining vehicle cleanliness
Maintaining a smart, professional appearance by wearing full CTS uniform at all times when representing the Company.
Required:
Clean 7.5T licence (with Driver CPC) held for at least 12 months with at least 12 months' commercial driving experience preferably multi drop including loading/unloading/securing loads
Good knowledge of digital tachos, WTD and Drivers Hours Legislation
Professional defense driving skills with ability to remain focused when driving for long periods
Good communication skills with strong customer focus
Desirable:
Security Clearance (DV required)
Previous experience working in secure transportation
Counterbalance forklift trained and experience user
Benefits include competitive rates of pay, regular overtime, training opportunities and 28 days annual leave per annum with the ability to build additional service days.
If you wish to apply, please request an application form from the HR department and submit completed application together with covering letter/email, to Mel Wade, Head of HR, [email protected].
Closing date for internal applications: Friday 31st August 2018.
3.5T Van Drivers
£24908 rising to £26208 post probation.
Silchester, Nr. Reading and surrounding area
We have immediate vacancies for van drivers to join our permanent crew. We are seeking careful, professional drivers with strong commercial driving experience who relish the opportunity to travel extensively within the UK and regularly into Europe. You must be comfortable driving long distances, double manned and working long hours, sometimes at short notice with regular overnight stays away from home and weekend work (on a 1 week in 3 rota).
Driving for CTS is about delivering excellent customer satisfaction and you will need to be an individual with integrity, who takes pride in their work, shows meticulous attention to detail and has a positive 'can do' attitude. You must be well presented with excellent geographical knowledge and able to meet the manual handling requirements of the job.
Ongoing training will be provided for example, ADR, CO Air Cargo Security, MHE.
Experience with high security/high value, point to point, double manned (including convoy) and international driving would be an advantage and holding or obtaining an ADR qualification is beneficial but not essential as training can be provided to the right candidates.
Required:
Essential:
Category B, 3.5T licence (held for at least 12 months, max 3 points)
Previous commercial driving experience ideally involving European as well as UK
Security vetting is a requirement for all roles at CTS and any offers of employment are made subject to obtaining and maintaining the necessary security clearance. Applicants should note that they must be eligible to work in the UK and will be required to provide proof of:

At least 5 years' UK Residency (evidence will be required in support of significant periods of time spent outside UK)
5 year employment history (evidence required to explain gaps in excess of 28 days)

Must live within 30 miles (or 1 hour commute) of our offices in Silchester, Berkshire, or be willing to relocate to the area
Desirable:
ADR licence (ideally all UN Classes in packages)
Air Cargo Security trained to Cargo Operative
Experience gained in high security/high consequence moves
Driver Rate for Category B Van (up to 3.5T)
Monday to Friday: £24908 rising to £26208 post probation.
Weekends and Bank holidays: Time and a half
In addition CTS pays unsocial hours allowance and other subsistence payments.
Benefits include competitive rates of pay, regular overtime, training opportunities and 28 days annual leave per annum with the ability to build additional service days, pension, annual bonus, life assurance, childcare voucher scheme, employee gift cards, and company sick pay.
Casual Drivers/Operatives
£9.27-£12.24 per hour (depending on licence category_
Silchester, Nr. Reading and surrounding area
CTS is a provider of specialist supply chain logistics, that has been in operation for over 20 years. We're looking for adaptable and flexible individuals who like variety, to assist with ad hoc porterage and driving duties.
You will be transporting specialist cargoes including dangerous goods and other high consequence goods and work will be varied, taking you to unusual destinations throughout the UK and into Europe.
Your duties will also involve assisting with project furniture moves across our client's sites, utilising the appropriate manual handling equipment to effect the most efficient service. This will include the movement of office furniture & IT equipment, delivery and installation/build of furniture.
As a casual worker, your working hours will vary dependant on the work available. This may include weekdays, overnight stays, weekends, early starts, late finishes, sometimes at short notice although at other times we will be able to offer work with in advance of 2 weeks' notice.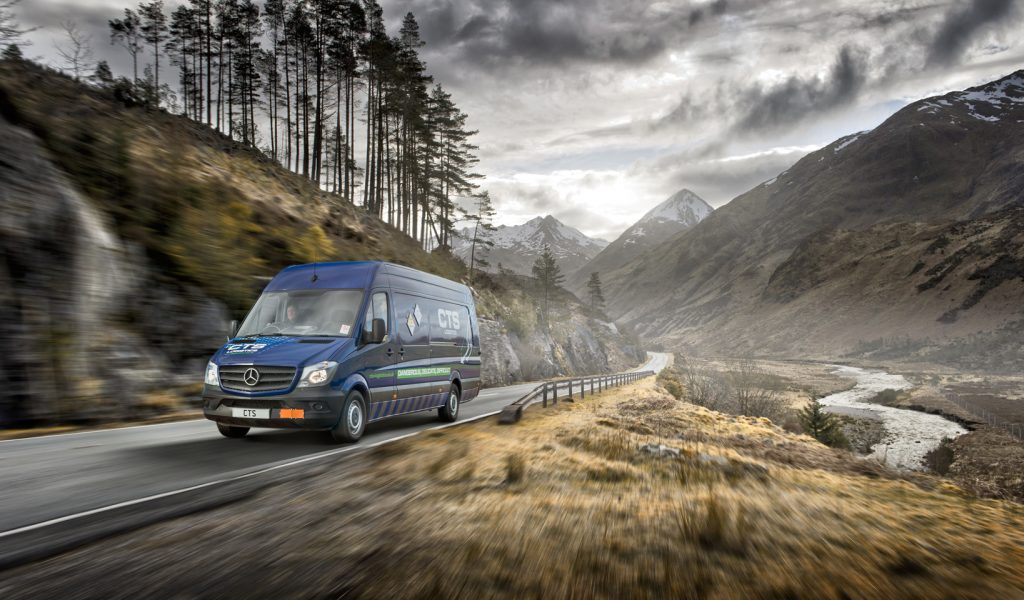 Required:
Careful professional driver – some commercial driving experience advantageous
Clean driving licence (held for at least 12 months, max 6 points and no current DD/DR/TT points /disqualifications)
Physically fit, able to lift furniture, load and unload vehicles
Basic IT (for simple disconnection and reconnection of IT hardware)
Good practical DIY skills for dismantling/assembly/installation of furniture using hand tools and manual handling aids
Team player
Strong customer service ethos
Applicants must live within a 30 mile radius of CTS premises due
Generous overtime rates apply at weekends and bank holidays
Security Vetting is a requirement and deployment as a casual worker is subject to obtaining and maintaining the necessary security clearance. Applicants will be required to provide proof of UK residency for the past 5 years. Nationality restrictions will apply and you must be a British citizen to apply for this role.
Please email for an application form and more information to:
[email protected], stating driving licence category and hours availability
Closing date for applications: Friday 13th July 2018