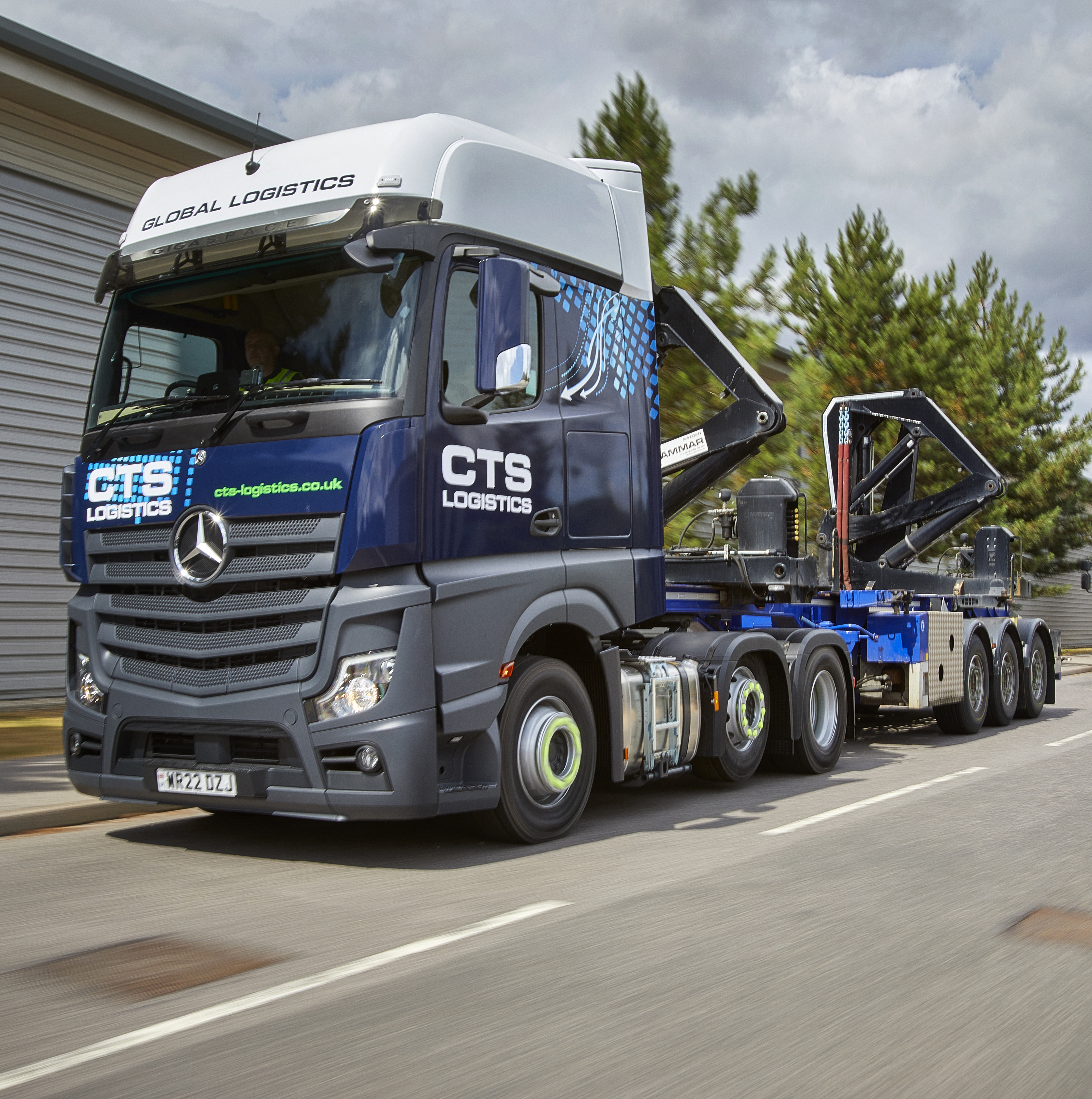 CTS Logistics takes delivery of two new Tractor Units
The fleet of vehicles at CTS Logistics is forever growing to meet the needs of our customers. 
This week we have taken delivery of two new Mercedes -Benz Actros tractor units that will be used to pull our various trailers including our Hammer sideloader (pictured) offering us greater flexibility and increasing our capacity for moving larger ADR and specialist shipments throughout the UK and Europe.
We welcome these new vehicles as part of our continuous plan to grow and upgrade our fleet of vehicles, which in the past 12 months has included 10 new Mercedes Vito and VW Crafter vans.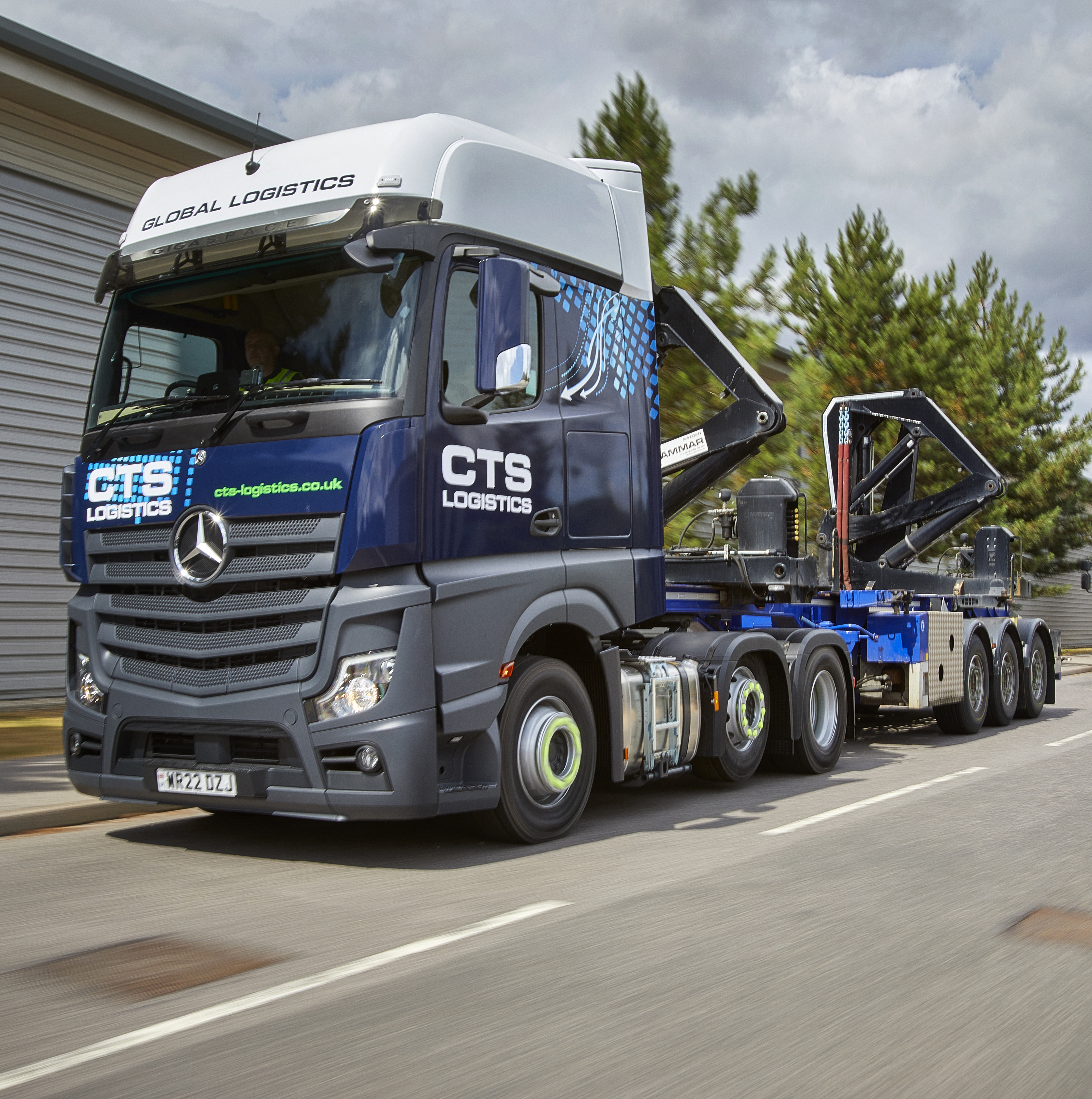 To talk to us about your nuclear logistics requirements, call +44 (0) 118 970 0179 today or email [email protected]