Logistics Operatives
£23.5k rising to £25k pa
Silchester, Nr. Reading and surrounding area
We have exciting opportunities to join our growing team in a highly varied role. You will need to be extremely adaptable and willing to undertake work across our entire operation including warehousing, transporting high consequence dangerous goods by road either single manned or as part of a double manned team and providing logistics services including office moves on a local client's site.  Initially you will be trained in our warehouse and scanning centre operation whilst security vetting checks are completed.  Once the necessary clearances are in place, you will be cross trained on the other parts of the operation.  You must be willing to work across multiple sites all within the local vicinity.
Daily Tasks include:
Goods in/goods out – managing deliveries to unit, receiving goods in, checking freight against booking in criteria, picking and packing, preparing manifests and sorting freight.
Checking and signing paperwork, PODs etc., scan barcode, logging deliveries manually and on WMS
Loading/unloading vehicles using fork truck
X ray Screening of post and cargo (NXCT, PAS 97 (Mail Screening & Security) and COS Air Cargo Security training will be provided)
Answering telephone calls, reworking & palletising freight, tidying/cleaning warehouse, stock taking
Driving as part of CTS crew delivering freight to /around client sites
Office & furniture moves and other site logistics service provision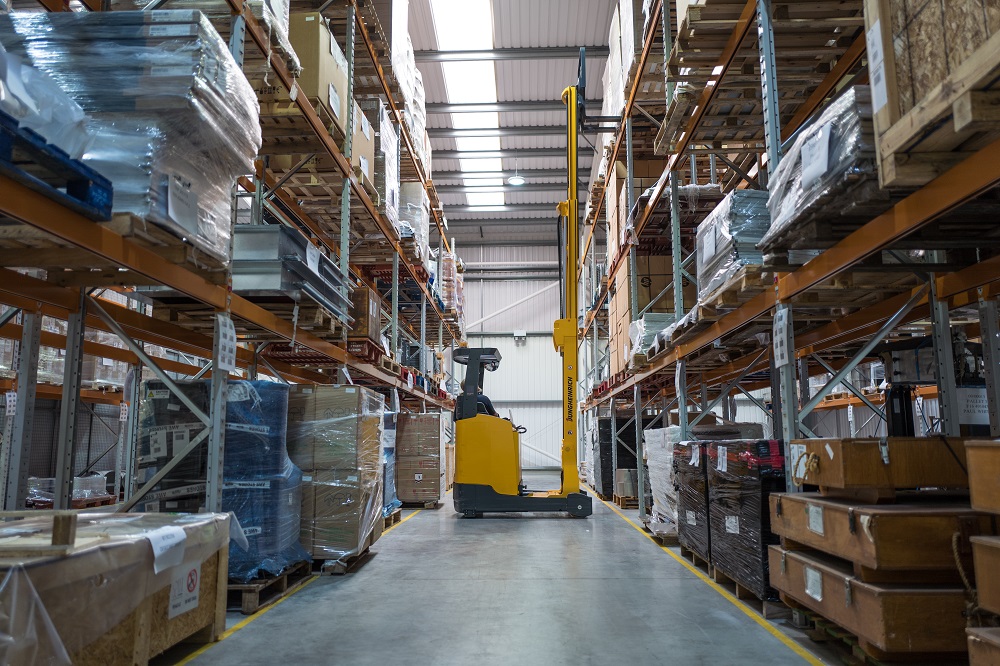 Required:
Exceptional attention to detail
Basic IT/computer skills, previous use of WMS & PDAs
Current full driving licence, max. 3 points and no current DD/DR/TT points/disqualifications
7.5T licence, previous commercial driving experience (desirable)
Previous warehousing experience
Current Reach and C/balance FLT (desirable)
Adaptable with a 'can do' attitude
Multi site experience advantageous
Strong customer service ethos
Physically fit, able to load and unload vehicles and undertake furniture/office moves as part of a team
Security vetting is a requirement for all roles at CTS and any offers of employment are made subject to obtaining and maintaining the necessary security clearance.  Applicants will be required to satisfy certain eligibility criteria including nationality rules and 10 years' UK residency.
Hours:
The core warehouse operational hours are 0500 to 1900hrs.  On our client's site, the shift hours will be 0745-1700hrs.   We are looking for applicants with flexibility to adjust their hours in line with changing business needs, to provide resilience across varying shifts & to be available for overtime which may include weekends (on a 1 in 4 rota).
CTS pay competitively and provide generous employee benefits including flexible working, pension, life assurance, 5 days' annual company sick pay, 20 days holiday plus BHs with the ability to build up service days, cycle to work scheme and uniform.  We also provide comprehensive training and development opportunities for our staff.
Successful candidates will be required to undergo Security Vetting.
Road Transport Deputy Planner
£28-35k plus benefits
Silchester, Reading
Monday to Friday rotating shifts: 07:00am-4:00pm/9:00am-6:00pm
Out of hours duty mobile coverage is part of the role on a rota basis.
We have an exciting opportunity for an individual to develop their existing traffic office experience gained in UK and International road haulage or courier. This is a varied and ever-changing specialist Road operation and you will be supporting the Lead Planner in planning resources & routing our core fleet across the UK and into Europe:
Positively liaising with customers to maintain high levels of customer fulfilment and satisfaction
Preparing pricing requests and quotes to win profitable Road business
Planning collections and deliveries for CTS vehicles – vans up to 44 tonnes (this is done manually on a white board taking into account the many variables e.g. cargo compatibility, drivers hours, driver qualifications, vehicle requirements and legal compliance)
Deputising for the lead planner, taking the lead on three daily board 'rundowns' to prioritise workload, interrogate the schedule and identify potential problems before they occur
Directing maximum use of resources and minimal fuel costs through forward planning and back-loading
Briefing and debriefing drivers – ensuring Driver Hours /WTD and Tachograph requirements are met
Accurate use of company software and systems to ensure efficient operations
Managing subcontractors
Driving towards agreed contractual KPI's, financial and service goals for CTS
You will learn to competitively win jobs, allocate resources, plan and evaluate jobs, all in line with Road Transport Legislation and according to the appropriate ADR Regs and security protocols. You must be able to work flexibly with other members of the team, be highly organised and make decisions quickly.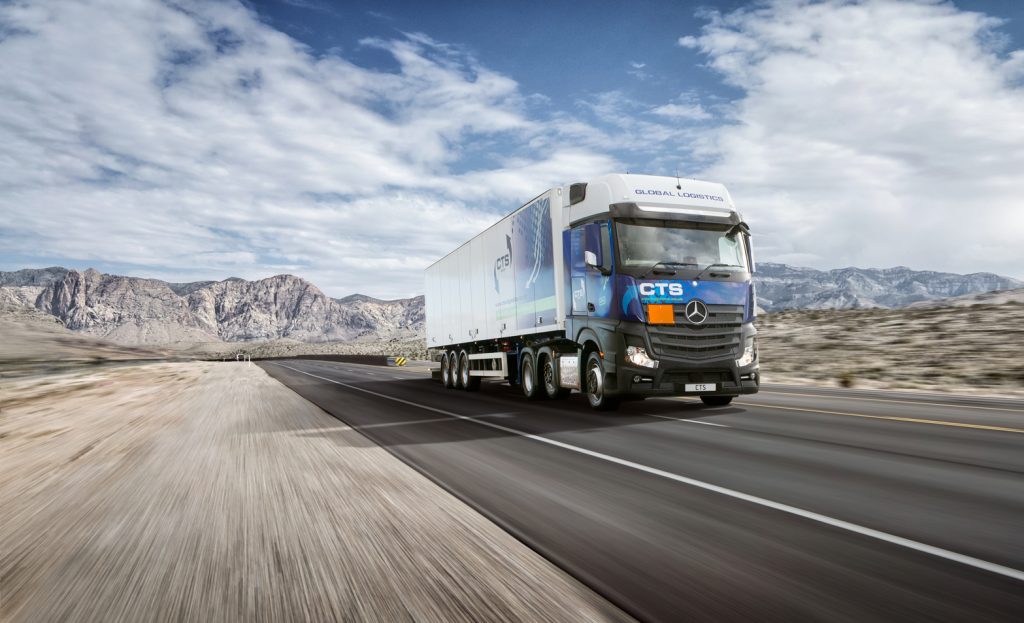 Required:
Minimum 3 years' domestic and international haulage/courier traffic office experience essential, preferably SME based
Multi-vehicle experience – vans up to 44T trucks – knows payloads/dims/weights
Specialist Logistics (High Consequence DG) knowledge beneficial but not essential as training will be provided
Self starter able to demonstrate strong commercial acumen
Good knowledge of key transport legislation essential. Transport Manager CPC (or Driver CPC) beneficial
Good route planning skills & strong geographical knowledge
Outgoing with ability to build strong relations with existing and future clients
Demonstrates proactive intervention to problem solving and improving outcomes
Able to prioritise: systematic, methodical, persistent & thorough approach to work
Positive, friendly, effective verbal and written communicator
Awareness of broker outsourcing and subcontracting
Experience in proactive sourcing of backloads/supporting traffic
A good level of mental agility with experience of manual planning/scheduling
Excellent numerical and analytical skills
Competent IT user – TMS/WMS and Microsoft office suite
Previous experience working in secure transportation, aerospace, security or defence industries and/or project moves beneficial
Awareness of Employment and H&S legislation
Full driving licence (max 3 points, no DD/DR/TT points or disqualifications)
Security clearance is a requirement of the role. Applicants must have 5 years' UK residency & a 5 year verifiable employment history.
To apply please send CV and covering letter explaining why suited to the role to [email protected]
Casual Drivers/Operatives
£9.27-£12.24 per hour (depending on licence category)
Silchester, Nr. Reading and surrounding area
CTS is a provider of specialist supply chain logistics, that has been in operation for over 20 years. We're looking for adaptable and flexible individuals who like variety, to assist with ad hoc porterage and driving duties.
You will be transporting specialist cargoes including dangerous goods and other high consequence goods and work will be varied, taking you to unusual destinations throughout the UK and into Europe.
Your duties will also involve assisting with project furniture moves across our client's sites, utilising the appropriate manual handling equipment to effect the most efficient service. This will include the movement of office furniture & IT equipment, delivery and installation/build of furniture.
As a casual worker, your working hours will vary dependent on the work available. This may include weekdays, overnight stays, weekends, early starts, late finishes, sometimes at short notice although at other times we will be able to offer work with in advance of 2 weeks' notice.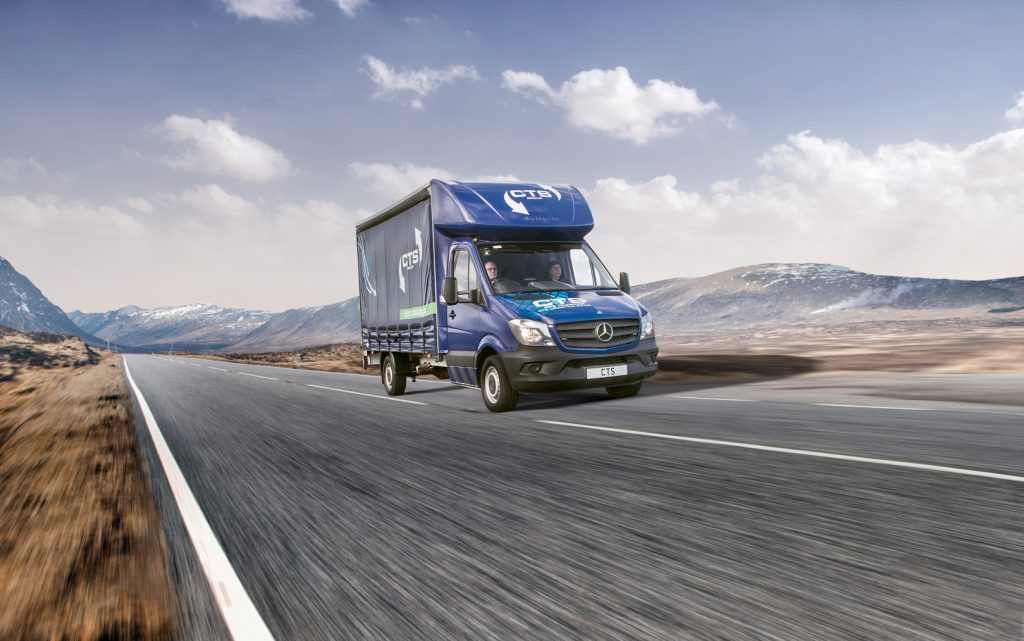 Required:
Careful professional driver – some commercial driving experience advantageous
Clean driving licence (held for at least 12 months, max 6 points and no current DD/DR/TT points /disqualifications)
Physically fit, able to lift furniture, load and unload vehicles
Basic IT (for simple disconnection and reconnection of IT hardware)
Good practical DIY skills for dismantling/assembly/installation of furniture using hand tools and manual handling aids
Team player
Strong customer service ethos
Applicants must live within a 30 mile radius of CTS premises due
Generous overtime rates apply at weekends and bank holidays.
Security Vetting is a requirement and deployment as a casual worker is subject to obtaining and maintaining the necessary security clearance. Applicants will be required to provide proof of UK residency for the past 5 years. Nationality restrictions will apply and you must be a British citizen to apply for this role.
Please email for an application form and more information to: [email protected], stating driving licence category and hours availability.