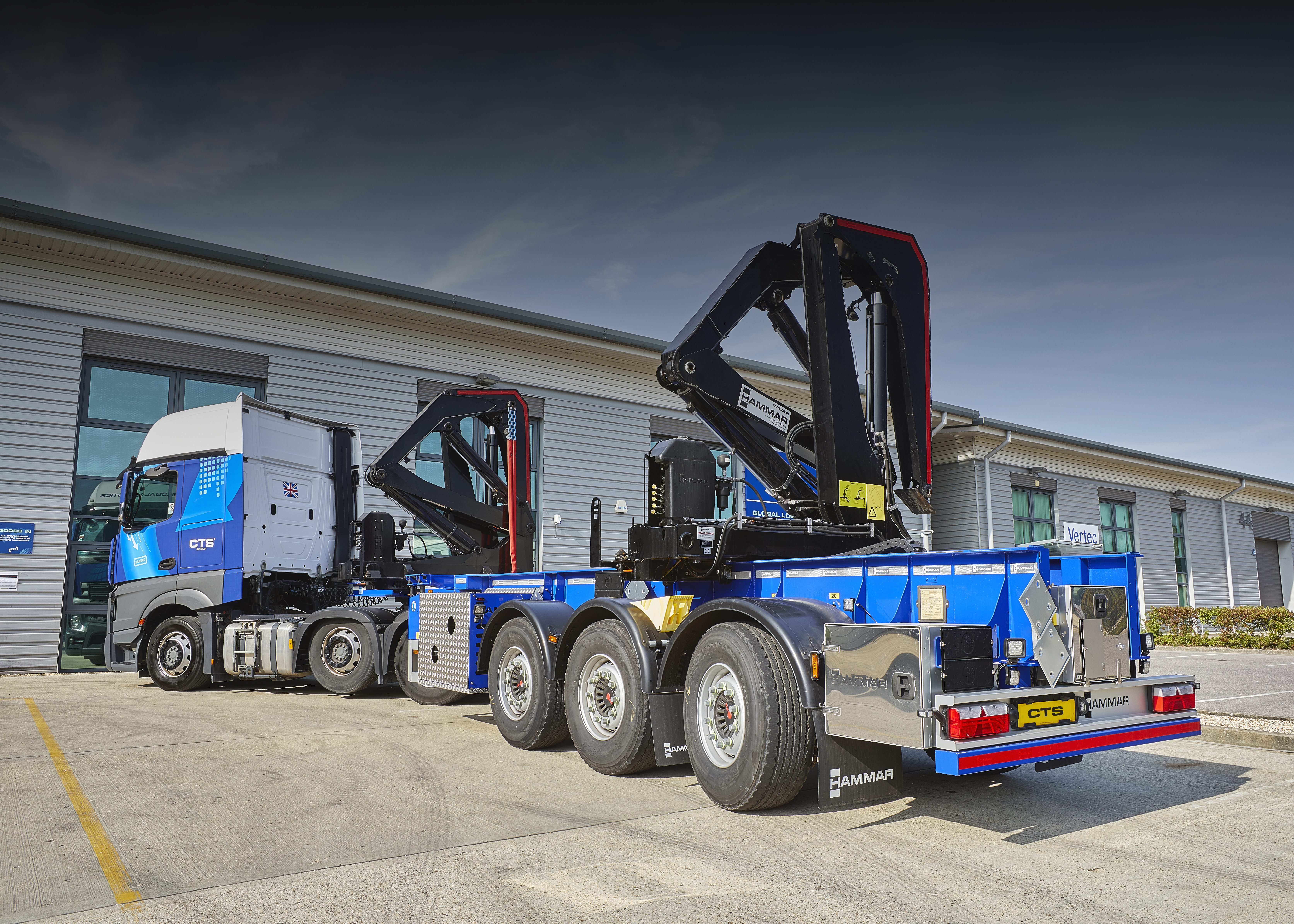 Meet the latest member of the team
Introducing the exceptional Hammar Sideloader
We're excited to announce the addition of a Hammar sideloader to our fleet. Offering immense versatility, the Hammar 110 is the result of the latest technology and innovation meaning it offers maximum efficiency, advanced lifting options and low ground pressure.
The support leg has two different modes. With Step-Over mode, the support legs unfolds and extends 3.2 metres outward in a "Step-Over motion". This allows for the support legs to extend over a companion chassis, creating fast, safe and easy transferring to/from that chassis as well as providing high stability with extra low ground pressure.
In Sledge mode the support legs are kept folded and reach out 2 metres, making for faster operation and requiring less space outwards to operate.
By bringing this to the fleet, CTS now have the best choice when you are doing multiple transferring operations and want maximum payload, and/or extra versatility.
Get in touch to find out more, or contact us directly to get a quote.